Classical & Jazz Performer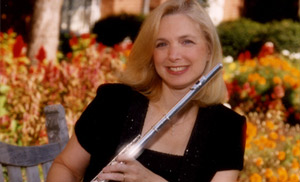 Wendy Zoffer is a popular and active musical performer.
Originally from Montreal, flautist extraordinaire Wendy Zoffer, performs as jazz soloist and as a member of Intermezzo Quartet. Ms. Zoffer's remarkable classical technique is evident in her clear, lilting tone and fluid style that are so enchanting to the listener. With a Masters Degree in Music Performance and Education from New York University, Wendy has been an artist faculty member at Westminster Conservatory of Music for 13 years. Her credits include performances in orchestras, Broadway, film and sound-track recordings, and television appearances.


Autumn Leaves


Bird of Beauty


Black Orpheus


Moondance


On the Street Where You Live
Event Planner
As founder and director of Princeton Music Connection, Wendy is available for consultations and advice when planning your special event. She has successfully coordinated hundreds of weddings and parties, carefully matching the right musical entertainment to suit your occasion. Her stellar team of bands and musicians along with her "cream of the crop" wedding and party professionals, plus festival and show producers, are ready to help you create an event to remember. Contact Wendy today for a free consultation
Music Instruction
Music Instruction in Your Community
Flute • Piano • Violin • Viola • Cello • Guitar
Our expert instructors all hold music degrees from prestigious music conservatories & universities.
Beginner-Advanced levels • Children and Adults welcome
Our music studios or your home
For Information call, or email:
609-936-9811 wendy@princetonmusic.com

Children's Music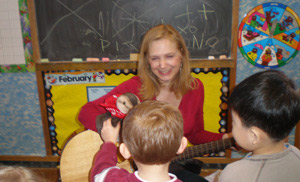 As singer-songwriter, Wendy often appears with Wendy & Flying Kidz Music. Children delight as she performs enchanting 21st century original folk songs with puppets including Pirates Sailing on the Sea, Superheroes, Guinevere the Cat, and Grady the Duck from her CD Sing Me a Day. Wendy & Flying Kidz Music are fan favorites at many community events among them the Clearwater Festival, Hamilton's Septemberfest, Princeton Communiversity, and the Princeton YWCA Nursery School.
You can book Wendy & Flying Kidz Music for birthday parties, library sing-a-longs, pre-schools, and festivals – find us on FaceBook and check out our video!
Wendy & Flying Kidz Music
For booking information please contact Wendy
Z Jazz Group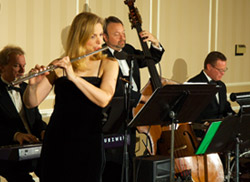 As jazz flautist and vocalist, Wendy presents a fresh and lively interpretation of jazz standards, blues, pop, sambas, and swing. She performs with the Wendy Zoffer Jazz Group at events and venues including The National Constitution Center, Princeton Hyatt, Grounds for Sculpture, Princeton University, ETS, and The Governor's Mansion. She is lucky to work with notable musicians such as Richie Cole, Glen McClelland (Ween), Gerry Hemingway, and Gary Mazzaroppi. She has released an upbeat jazz CD Bird of Beauty.
Wendy Zoffer CDs

Jazz CD
Bird of Beauty

Children's CD
Sing Me a Day
Wendy Zoffer CDs are available
at CD Baby, Amazon and
The Record Exchange, Princeton, NJ